Tāmaki-makau-rau (Auckland) Microscopy
Contact any of the people listed below if you have any questions regarding their facilities.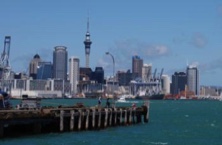 The University of Auckland (Waipapa Taumata Rau) has a number of microscopy facilities and a wide range of expertise. The Biomedical Imaging Research Unit is a very good starting point. It houses both light and electron microscopes, a team of highly trained staff with a breadth of knowledge across experimental design, image acquisition and image analysis. It also has a mass spectrometer, high content screening and whole section imaging resources.
Light Microscopy
Confocal Microscopes
Zeiss LSM 800 Airyscan inverted
Zeiss LSM 710 inverted
Olympus FV1000-slide imaging
Olympus FV1000-live cell imaging
Widefield Microscopes
Nikon TE2000E inverted
Zeiss Axio Imager M2 upright
Nikon BioStation-live cell imaging
V-slide whole section imaging
Electron Microscopy
Transmission EM
FEI Tecnai
Scanning EM
Hitachi tabletop TM3030Plus
Other
Super Resolution

Abberior Facility Line STED
Zeiss LSM 800 Airyscan inverted confocal
Mass Spectroscopy

Bruker MALDI-TOF
Holotomography

Nanolive 3D Cell Explorer
Tissue Processing
TEM specimen preparation
High Content Screening
Molecular Devices ImageXpress Micro XLS
Software
Image processing and analysis
Analysis notes and resources
Contact
Biomedical Imaging Research Unit

Jacqui Ross
jacqui.ross@auckland.ac.nz