Rotorua Microscopy
Contact any of the people listed below if you have any questions regarding their facilities.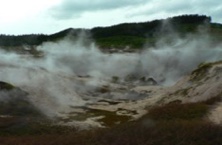 SCION offers a niche capability in the analysis of plant- and bio-based materials. Our suite of microscope equipment combined with world-class skills enables us to offer a uniquely specialised service.
Expertise
Dr Lloyd Donaldson, senior scientist

Microscopy, plant cell walls, biomaterials
Dr Allan Dickson, fibre-based biomaterials

Services
Specialised analysis of materials and problem solving for product development.

Identifying the species of wood samples.
Training courses in microscopy and image analysis.
Contact
SCION

Dr Lloyd Donaldson
lloyd.donaldson@scionresearch.com